SOUTH CHARLESTON, W.Va. — Members of the Teamsters Local 175 appear poised to reject a new three-year contract with Coca-Cola Consolidated in a vote scheduled for Sunday in South Charleston.
Local 175 President Ken Hall said Coca-Cola wants to user fewer truck drivers by shifting to direct shipments of its products and using third party vendors.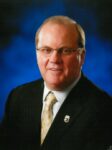 The contract impacts approximately 100 Teamsters drivers who cover routes in areas near and around Charleston and Logan. The biggest concern for Hall is that this proposal from Coca-Cola is wanting to remove the work of Teamsters members.
"We're all unanimous in that we're gonna recommend that the members reject the agreement," Hall said Friday.
The current contract, which represents about 100 drivers in the Charleston and Logan areas, runs out at midnight Tuesday night.
Hall said Coca-Cola Consolidated has made a deal with Sheetz, the regional convenience store chain, that says Sheetz would directly receive shipments from Coca-Cola, and have Sheetz employees deliver and be the ones to put the Coca-Cola products on the shelves, cutting off the Teamsters drivers.
"It does surprise me that Sheetz would enter into some agreement like that that's going to eliminate West Virginia jobs," Hall said.
According to Hall, Sheetz made an "all or nothing" proposal to Coca-Cola to either direct ship the products to Sheetz, or the convenience store wouldn't sell Coke products in their stores. Hall checked with other companies that the Teamsters drivers deliver products for to see if they too had similar deals like what Sheetz and Coca-Cola discussed. Hall found none.
The troubles between Hall, Local 175, and Coca-Cola have been going on for quite some time, Hall said. They've won the past four grievances they have filed with Coca-Cola for them not abiding by the previous contract agreements.
"They've agreed to language that we put into a new contract that says they will agree to abide to what they've agreed to," Hall claims. "That is just ridiculous."
Settlements have been made between Coca-Cola and Local 175 before, according to Hall.
"We have settlements where they have paid our guys a years worth of backpay from trying these tricks and they're right back at it again because they don't care," said Hall.
A strike is imminent unless a deal can be made. Hall is skeptical, and said the coming days could affect other areas that are in similar situations between the distributor and the delivery process.
"This could turn into something very large and it is not something that I want to happen," Hall said.
The contract vote is set for 2 p.m. at the union hall in South Charleston.