CHARLESTON, W.Va. — State and community leaders who deal daily with those impacted by substance use disorder detailed their successes and struggles to members of the Presidential Advisory Council on HIV/AIDS during its full council meeting Wednesday at the University of Charleston.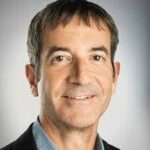 The council visited West Virginia to hear the response to HIV in the Appalachian region.
The state has previously reported there have been more than 100 HIV cases identified in the Kanawha County since Jan. 1, 2019. Nine out of the 10 new cases in 2022 were confirmed to associated with injection drug use. There have been 70 confirmed HIV cases this year.
There were a number of panel discussions during Wednesday's meeting including one dealing with stigma that's associated illegal drug use and its results.
"What we're obviously dealing with here is two levels of stigma," advisory council member Gregg Alton said. "Number 1, against people who inject drugs and number 2, because we are talking about HIV, people who are reluctant to be on PrEP because it's considered a gay drug."
Marshall University Associate Director of Addiction Sciences Dr. Lyn O'Connell said the state Office of Control Policy has sought to develop a comprehensive stigma approach.
"The goal as we move forward is to do a top down and a bottom up intervention," O'Connell said.
Stigma campaigns have struggled because they've changed yearly, O'Connell said.
"Every time the campaign changes there's no lingering brand,"
O'Connell said the state is seeking to change that.
"There needs to be a long-term brand with sub-campaigns addressing different populations in unique ways that meet that population."
Rev. James Patterson, who is president and CEO of the Charleston-based Partnership of African American Churches (PAAC), said dealing with stigma begins with compassion.
"It's how people are treated when they are in your facility," Patterson said. "As well as what is the reputation of your facility, your organization, among the people we are trying to serve."
Patterson, whose organization now has 76 treatment beds, said he takes it upon himself to lead that compassionate care.
"It's my job to make sure that from top to bottom of the organization that people are treated with care and passion no matter their condition when they come to see us," Patterson said.
Other panel discussions focused on needle exchange and community engagement.