CHARLESTON, W.Va. — Teams from local emergency offices along with state and federal inspectors are canvassing flood damaged areas of West Virginia this week trying to determine if any of those five counties hit by flash floods on August 28th will qualify for a federal disaster declaration.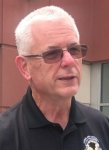 The assessments started Tuesday morning in Kanawha, Boone, Clay, Calhoun, and Harrison Counties. All had some level of high water when thunderstorms trained over isolated parts of each county that day. The heavy downpours drove small streams into homes.
"We're finding more homes totally destroyed than we had on our list. We're also finding homes that are not on our list. We're doing a pretty good accounting and getting a pretty good, accurate report. That way good decisions can be made about the disaster declaration," said C.W. Sigman, the Emergency Manager in Kanawha County.
He and his team were with FEMA and SBA representatives on Fields Creek in Winifrede Hollow Tuesday morning then visited Little Creek and Slaughter's Creek in the afternoon. They expected to get to Horsemill and Witcher Creek on Wednesday. Those areas saw the bulk of the damage. According to Sigman, they knew the situation was bad, but the assessment in Kanawha County is showing the damage was actually worse than was originally thought.
"We're finding a lot of homes that had water inside, particularly mobile homes. If water gets above the floor it's destroyed in a mobile home. If it gets above the outlets in a regular home its considered destroyed," he said.
Sigman also noted a lot of flood victims had still not filled out pre-assessment surveys which help guide the direction of the inspection and assessments.
The inspections and assessment allow for decisions to be made in two areas. The public assistance portion of the survey looks at damages to roads, bridges, and other public infrastructure. The individual assistance portion looks at the level of private property damage to determine if residents can qualify for financial aid from FEMA. Sigman said other census factors are also used in the calculation.
If those areas do not rise to the level of qualification for individual assistance, the Small Business Administration can act as a backstop with low interest loans for those needing help. Determinations on the disaster declaration will be forthcoming following the inspections and assessment.