CHARLESTON, W.Va. — Police have identified the body of a woman discovered in February on the other side of a guardrail on Greenbrier Street in Charleston.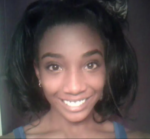 Charleston Police Chief of Detectives Lt. Tony Hazelett said DNA from the woman was submitted to an FBI database. He said information returned last week from Florida identified the woman as Tamber Bernelle Johnson, 31, of Falling Waters, West Virginia.
Her body was found by a work crew that picking up trash along Greenbrier Street between the state capitol and West Virginia International Yeager Airport. A blanket was over the body.
Hazelett said they've been able to learn in recent days that Johnson had some ties to the Dunbar area but was known to be transient.
"According to some families we spoke to, she actually an apartment down there at one time," Hazelett said. "According to the family members, she was transient. The family said the last they heard from her was that she was in Florida. They didn't hear from her very often and that's why they didn't report her missing."
Hazelett said investigators still don't know why Johnson was along Greenbrier Street but they believe her death was not a murder.
"All indications from the ME (medical examiner) and the investigation that this is not a homicide, no foul play suspected, no broken bones or anything like that," Hazelett said. "But we are still waiting on the medical examiner's final report."
Hazelett said police also don't believe Johnson's body was dumped in the area after her death somewhere else but there remain some unanswered questions.
"We just got the name last week. We're still trying to follow-up with associates and friends about how she got back from Florida to Charleston. There's still some investigation we need to do," Hazelett said.