CHARLESTON, W.Va. — Electric scooters will soon be on the streets of downtown Charleston.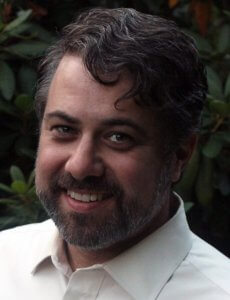 The city entered into an agreement with scooter rental company Bird this week.
Charleston City Councilmember Emmett Pepper, who originally proposed the idea, said the company will provide the city with up to 150 scooters by next month, just in time for the start of outdoor summer activities like the Charleston Sternwheel Regatta in July.
"We saw during Regatta last year that parking was expensive and in short supply," Pepper told 580-WCHS Tuesday. "This provides an opportunity, a different way to get there. It takes some of the parking pressure off, save a little bit of money and it's actually pretty fun."
Pepper said the agreement comes with a set of rules each rider must follow. Scooters cannot be ridden on sidewalks. Riders must take a picture of the scooter after they park at their destination and leave it at least three feet from the sidewalk so pedestrians can walk by.
"You also have to make sure there's proper lighting so that you can be seen if you're riding them at night," Pepper said.
The Charleston Police Department will work to enforce safety standards. Violations can result in a fine of $100 to $500.
The city can also designate areas they don't want riders to travel in, Pepper said.
"We can set no-go zones that are either temporary, permanent or seasonal. We can also set no parking zones, so we have a lot of control," he said.
Pepper said the city will make sure to ban scooters from certain areas at certain times like at Haddad Riverfront Park where many outdoor events will be taking place with a lot of people.
I'm pleased to announce that the City of Charleston, WV is signing an agreement with the scooter rental business, Bird. This will allow our residents and visitors to have another option to get around town.
1/5 pic.twitter.com/bNTYRe40ZT

— Emmett Pepper (@EmmettPepperWV) May 16, 2023
Parking rates will depend on the length of time a rider rents the scooter for. Discount rides will be available for certain groups.
"A lot of people will qualify for half-priced rides, so Veterans, people who oversee government assistance, people over the age of 65 and some college students will be able to ride for a less expensive fare," Pepper said.
Bird will take care of docking the scooters each day, Pepper said.
"They have already hired somebody who will be the fleet manager for the scooters. Their job will be to put the scooters in appropriate locations throughout the city each morning and then pick them up at night and charge them," he explained.
Not only will travelers benefit from the new transportation option, Pepper said the move will also help the city's finances.
"In addition to the B&O taxes and other taxes that we will get from the scooter operations in the city, we will also receive 20 cents per ride," he said.
Last year, the city approved an ordinance to allow the use of e-scooters, and that if companies wanted to operate in the city, the City Council would control where the scooters can be used.