CHARLESTON, W.Va. — Charleston Area Medical Center President and CEO Dave Ramsey is hopeful that a purchase for a majority share of the Charleston Surgical Hospital will go through before July.
"If all goes well, we're hoping it'll be in June or the first of July," Ramsey said, as they're awaiting regulatory and governance approvals. "Hopefully by the first of July, the Charleston Surgical hospital will become the CAMC Charleston Surgical Hospital.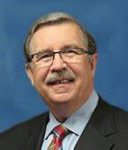 CAMC said it has filed a letter of intent with the West Virginia Health Care Authority to purchase the hospital. It would be the third different hospital to join the CAMC Health System this year.
The Greenbrier Valley Medical Center in Lewisburg joined CAMC at the beginning of the year, and the Plateau Medical Center in Oak Hill became a part of the CAMC family earlier in April.
The Charleston Surgical Hospital is located near the intersection of Kanawha Boulevard and Virginia Street. It is made up of about 240 employees.
"There are physicians that are owners and we'll be in partnership with them," said Ramsey about joining forces with the current staff at Charleston Surgical.
The President and CEO expects a smooth transition when the hospital comes on board. He has already seen the hard work and many years of service by CAMC employees, who see everyone in the system as family.
"It's really a very close group," he said. "They know what they're here for and what our mission is and they want to be part of that."
These moves of adding more hospitals to the CAMC health system are all in an effort to offer services to many more people in Charleston and the surrounding areas.
"If they get sick in Charleston, they're going to come to CAMC," said Ramsey.