SOUTH CHARLESTON, W.Va. — BridgeValley Community and Technical College President Casey Sacks says its so far been a successful initiation period of the institution's new WIN Academy program for aspiring nurses.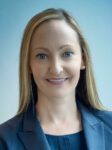 A total of 18 students are currently enrolled in Workforce Initiative for Nurses at BridgeValley as they get underway with the program's first year.
Sacks said the program's inaugural success extends from the fact that it's designed to accelerate student's nursing careers.
"The goal is to get student's prerequisite courses and then actual nursing courses that they need to complete their RN and then be able to sit for the NCLEX, the licensure exam that's required by our State Board of Nursing so that they can practice as nurses as quickly as possible," said Sacks.
She said seniors will earn high school and community college credits while taking the first year of the RN program. After their senior year, students will only need two more semesters of the program, which will from there give them the option of earning an Associate's Degree or taking their credits and transferring to a 4-year institution.
Sacks said much of the reason for starting up a charter school program of its kind stems out of the state's dire need for nurses, and accelerating those nurses directly into the workforce.
"Both of our major hospitals in the area, both CAMC and WVU Medicine at Thomas have told me 'we can't produce enough nurses,' they would hire 200 nurses tomorrow if they could," she said.
Sacks said the program not only caters to aspiring nurses but it attracts students who want to peruse the field of medicine as a whole. She said some of the students enrolled in WIN that she has talked to are on track to become medical doctors.
"They're just thinking being able to work as a nurse while going to college and finishing their bachelors degree and eventually medical degrees will help them offset some of that debt and make it a lot more affordable for themselves and their families, so they're thinking ahead, these are pretty academically-talented students," Sacks said.
Earlier this year there was some tension over the new charter school coming to Kanawha County as the BridgeValley College board and the Kanawha County School board struggled to work together with having students still in high school take part in the program at the same time.
However, Sacks said in recent months KCS has been supportive of the program, with half of the students enrolled in it come from the KCS district. She said now it's all about helping everyone get more informed of what the program has to offer.
"I think now it's just about getting the word out to families so that parents and students who are interested in this kind of accelerated opportunity really understands this is high school, it's a public school that's available to them and it's just another choice their family has if it's a career path that's right for their student," Sacks said.
Sacks expects more students to enroll in the WIN Academy as it begins to develop more community standing.